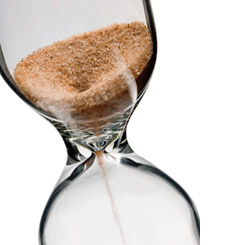 Unfortunately, the current market is a lot tighter than it has been for the past decade. Gone are the days when any house on the market, at practically any price, will sell. Therefore, it is vital that your property is priced realistically. This doesn't mean undervaluing your home, merely making sure that it is priced correctly. Any agent can give you a high valuation figure, but actually achieving it is another matter.
Ensure that the final valuation figure you receive is based on experience and knowledge of the area; ask for comparables to similar properties. The last thing you want is your property stagnating on the market for months without any interest because an agent has knowingly overinflated its value to attract you to their agency.
Seasonal Changes
Spring is always a good time to sell as people want to get their children into new schools by September. If you want to capture the spring buyers, you should put your house on the market towards the end of February ready for the most active period closer to May and June. Longer days, more natural light during viewings and gardens coming into bloom all mean that the spring is a great time to show off your home.
Autumn marks another influx of buyers, including the job movers. Putting your house on the market in early September will mean you appeal to buyers hoping to move before Christmas. However, the Autumn selling window is short. The best prospects are in September and October which offer enough time for the sale to go through before Christmas. If you're still looking for a buyer after this period, they will usually be in a stronger position as during Christmas, there is a traditional market slowdown.
In spite of these general rules, your motivation for selling will be the determining factor.