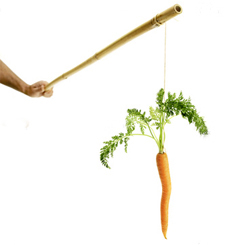 When it comes to selling your property, it is best to present your house as one that appeals to prospective buyers. There are several measures you can take to ensure that the photographs of your home that are seen by buyers entice them visit your home.
Repairs and Maintenance –
To achieve the best price possible it is advisable that the house is presented in it's best possible light. However, before any renovation is undertaken, it is worth calling us to come round and discuss so we can advise where best to spend and indeed if its necessary, to avoid for example spending £20,000 on property improvements which may only add £10,000 on the sale price.
Several maintenance tips when selling your property include–
Finish off small DIY jobs - touch-up chipped woodwork and replace washers on dripping taps.
Tidy gardens, clear pathways of weeds, paint tired fences. These are immediately appealing.
Check your roof and guttering and replace broken tiles. It's worth casting an eye over the drains too. A drain cleared before a blockage occurs is easier on the nose and the wallet !
Freshly painted woodwork and doors goes a long way to attracting buyers.. A newly-painted front door with shiny fitments always creates a good impression.
Freshly cut lawns can be a last minute pick up. Feeding it a couple of weeks before marketing will brighten it up and make it look healthy.
Tired kitchen units can be revitalised with paint, new doors or bright handles. Much cheaper than buying a new kitchen ! New taps can have a dramatic effect too. Another economical trick is to fit good, solid worktops on to existing units.
Look and feel–
When selling your property a lot can be achieved by transforming the personal aspects of the house. Try to move as much clutter as possible, hiding personal effects in cupboards. In most instances with house selling "Less is definitely best". Potential buyers try to envisage themselves and their families living in the property, so create a warm and cosy atmosphere to your home to help them along with the process.
Several tips for this include–
If you need to paint walls, try to keep to neutral light colours. Magnolia and White are still the top-selling colours.
Use cushions and accessories to add colour.
De-personalise your rooms by removing personal items such as family photographs and children's drawings which may distract potential buyers. Buyers should be looking at the property, not the owner's possessions. Removing clutter makes it easier for buyers to imagine their own belongings in a room.
Plant pots can provide colour in your garden. If you don't have the time to fill your own, you can always get some ready-made.
Flowers and a bowl of fruit will brighten up a room and provide a pleasant smell.
Organise rooms - a property will be more appealing if rooms have a specific purpose and this allows buyers to see the full potential of the property.
Revitalise a bathroom with a green leafy plant, new taps, a shower curtain and a light pull. All these items can be picked up cheaply from DIY warehouses.
The favourite colour for bathroom suites is white accessorised with chrome fitments.
Restoring fireplaces and period features, such as ceiling roses and cornices, this could add substantially to the property price. a striking picture can work well.
Pick up more ideas in Homes DIY and Design Inspiration sections.
Other additional hints when selling your property–
Avoid strong food odours - don't cook food such as fish or curry before a viewing as the smell will linger. The smell of freshly-baked bread or fresh coffee is said to provide a welcoming feel to a home.
Ask friends or family to look after any pets during viewings.
Try and make viewers feel comfortable. Offer them a coffee and ask them if they need any further information about bills or local amenities.

We hope this helps.......